Mon, 22 June 2015
Iwagumi Aquascaping Style Explained | ScapeFu037
Iwagumi Aquascaping Style Explained | ScapeFu037
Please subscribe to the Ask Art Podcast. It's a short-format, question and answer podcast where I answer one of your aquarium-related questions each episode so that you don't need to search through the forums for an answer.
---
Mon, 15 June 2015
5 Reasons Why YOU Should Enter an Aquascaping Contest | ScapeFu036
5 Reasons Why YOU Should Enter an Aquascaping Contest
Please also subscribe to the Ask Ar
---
Tue, 9 June 2015
The 1 Thing Takashi Amano Does That YOU Don't
The 1 Thing Takashi Amano Does That YOU Don't is...
Practice.
Let me show you how to practice aquascaping.
---
Mon, 25 May 2015
Beginning Aquascaper - Nathan Perossa | ScapeFu033
Beginning Aquascaper series - Nathan Perossa
In the first of a series on Beginning Aquascapers, ScapeFu #33 focuses on Nathan Perossa from Australia. He's only four weeks into his aquascaping journey and shares what he's learned so far.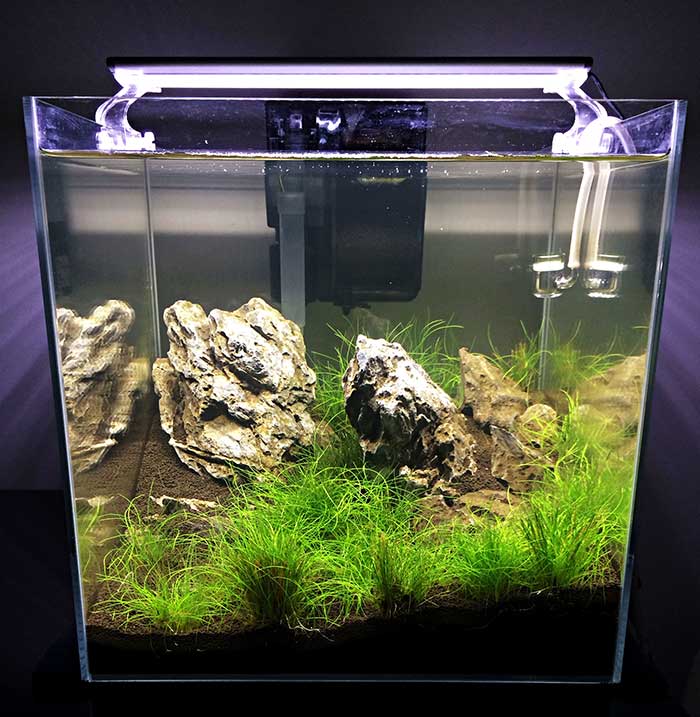 ---
Mon, 18 May 2015
What you missed at the AGA Convention 2015 | ScapeFu032
The Aquatic Gardeners Association Convention 2015 was held in beautiful Washington, DC on April 10-12, 2015. In episode 32, JJ and I take you there! We had a great time and we hope you'll find our overview entertaining. Next time, maybe we can record you at the 2017 Convention!
Have a listen!
---
Mon, 11 May 2015
Low Tech Aquascaping: What You Need to Know
Low Tech Aquascaping: What you need to know
Low tech aquariums are the oldest type of aquarium but they've lost the limelight to high tech, full-throttle aquariums. In this episode, we give you what you need to know to set up your own low tech aquascape.
Full show notes: Low Tech Aquascaping
---
Mon, 4 May 2015
CO2 Regulators Explained | ScapeFu034
CO2 Regulators are one of the most important pieces of equipment for a planted aquarium. In episode 34, we explain CO2 regulators in detail and tell you what YOU need to know to make an informed purchasing decision.
---
Sun, 3 May 2015
Aquarium Photography: Tutorial for Aquascaping
Aquarium Photography: Tutorial for Aquascaping
ScapeFu Podcast Episode 30 full show notes.
Learning to photograph your aquascape is like learning how to not kill plants. Your need to do it to improve your aquascaping and make your aquarium beautiful.
In episode 30, we tell you the secrets to taking winning aquascaping photos from famed aquascaper from Portugal, Filipe Oliveira, and professional photographer and aquascaper from the UK, Stu Worrall. Jurijs and I wrap up this pro tip-packed episode with the tips to take your aquarium photography to the next level.
Additional resources:
---
Wed, 8 April 2015
Killing Blue Green Algae - SFPT009
Killing Blue Green Algae/Cyanobacteria - SFPT009
Today, it's all about ways to knock out the smelliest of all algaes - blue green algae a/k/a cyanobacteria!
Yes my friends, those of you that have been visited by this nasty, slimy type of algae know what I'm talking about. It's an ugly bugger. Here's how to get rid of it.
More details available in the shownotes.
*****
Do you have a tip that is making your aquascape or life better?
Please pay it forward and share it with your fellow hobbyists! Send it to Art at art@scapefu.com and he'll share it on a future ScapeFu Wednesday Pro Tip!
Become a friend of the show by subscribing to the podcast on iTunes and leaving us an honest rating. It will really help us promote the show.
---
Wed, 1 April 2015
Excel to Kill Algae | SFPT008
---